April 21st, 2010
---
03:48 pm - Writer's Block: Too scary!!


Was there something you were afraid of as a child that just seems silly to you now?



When I was about eight or so, I remember catching Shriek of the Mutilated on late night TV. It was winter, so there was a lot of snow and ice on the ground, so the fact that this movie about a killer yeti takes place in a cold climate made me think that this was going to happen to me one night:



Of course, I look at the monster now and I'm not so scared. Now when I see that clip, I think of this guy: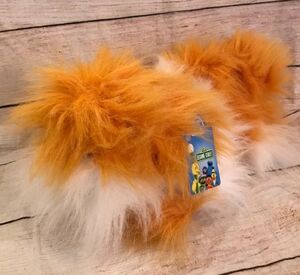 April 16th, 2010
---
05:48 pm - Did Someone Say Tracy Chapman...?
This is one of my favorite Tracy Chapman songs. Its lyrics are so dark, but the music is kinda upbeat. She really is an underrated songwriter.



04:56 pm - Two Things I Just Realized About The Dark Knight
I was re-watching The Dark Knight and I just realized two things. First, the address for the building where Harvey Dent's fiancee gets killed was 250 Fifty-Second, which can be broken down as "Two Fifty/Fifty Second," which represents Two-Face's obsession with equal chances as well as his obsession with the number two. Also, I'll bet the bank of computers that Lucius Fox used to track down the Joker will be referred to in the next one as some sort of reference to Barbara Gordon (aka Batgirl) as the Oracle. I realize that in the next movie she'll be too young (and mobile) to become the Oracle, but I think it would be cool if they were to make some sort of reference to all those computers becoming her future base of operations.

August 16th, 2009
---
07:31 pm - Anagram
Eric Arlen Johnson's anagram name is JAIL HEN ON SCORNER.

http://www.deanjackson.dj/nameanagram/

August 12th, 2009
---
05:47 am - Easily Confused
I'm addicted to Facebook and Reddit. I know I've been on-line too long when I start typing in the third person or looking around for up-vote links on my friends page.

August 11th, 2009
---
06:59 am - Fight the Power!
To spice things up at work, I'm filling out the Shift Change Briefing Form in a girly manner. My plan is to keep going girlier and girlier and girlier, until eventually I'm dotting my lower-case i's with daisies and circling all of the options with big puffy hearts.

I've already got my check-marks looking like doll vaginas. I think...

August 2nd, 2009
---
10:06 pm - I'm Not Asking This Question for Any Specific Reason
How would you get rid of a dead body if you only had ten minutes? Assume that you don't have a car.

August 1st, 2009
---
09:28 am
Happy birthday,
kingfuraday and
popebuck1!


July 25th, 2009
---
July 22nd, 2009
---
July 3rd, 2009
---
08:44 pm - Video of Vince Noble
Rick Stohrrs posted this video to Facebook a month ago, but I'm just now seeing it. Vince has lost weight, but he's looking healthier than I thought he would.



May 21st, 2009
---
11:13 am - Best Children's Book Ever
. . . now posted on the internet.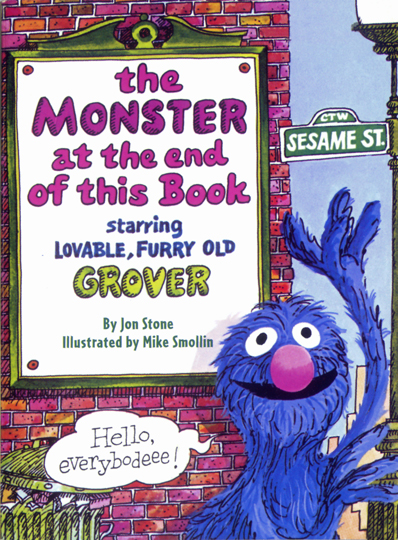 May 13th, 2009
---
08:26 am - FDQA
Future Drag Queens of America.



May 5th, 2009
---
02:41 am - WKRP Closing Credits Explained
It all makes perfect sense:



May 3rd, 2009
---
April 22nd, 2009
---
April 19th, 2009
---
12:27 pm - Bette Midler on Madonna (circa 1984)
"The only thing that girl will ever do like a virgin is have a baby in a stable by an unknown father."

April 17th, 2009
---
01:29 pm - My Favorite Album Cover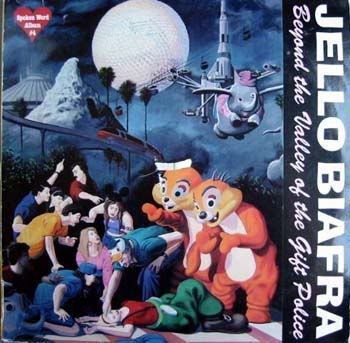 From Beyond The Valley of the Gift Police, a CD of spoken word poetry by Jello Biafra. I've never heard the album, but I love the cover.

09:28 am - Oops I Forgot / I Came Too Early
Happy belated birthday to
beg1n.

Happy be-earlied birthday to
buffcub and
gordreece.

April 15th, 2009
---
05:08 pm - New York Governor David Patterson to Submit Bill Legalizing Same-Sex Marriage
Full Article: Aqui

Gov. David A. Paterson plans to introduce legislation on Thursday to make marriage between same-sex couples legal in New York, advancing his push for greater rights for gay men and lesbians, at a time when other states have done so.

Mr. Paterson's plans represent the most public effort yet by the governor, who has been a consistent supporter of gay rights, to position himself and New York at the crest of a broadening national movement.

[...]

...it is also something of a political gamble, because the legislation faces an uphill climb in the State Senate. Democrats acknowledge that they do not have enough votes there to get the measure approved, meaning that its chances could rest in the hands of a few Republicans.

The governor also risks alienating socially conservative voters at a time when he can least afford to drive away any more support.

[...]

"The timing was always right," Mr. Paterson said on Tuesday as he announced an economic-development grant in Nassau County. "It's just who is willing to take that step. And I am."

April 8th, 2009
---
09:43 am - South Park Creators Given Signed Photo of Saddam Hussein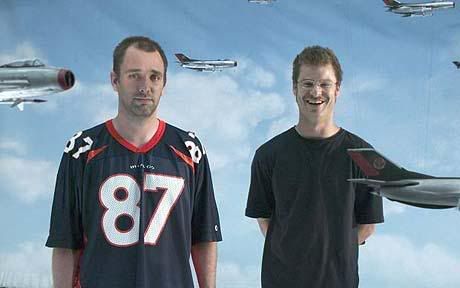 (from Telegraph.co.uk)

Matt Stone and Trey Parker, the creators of South Park, were given a signed photo of Saddam Hussein by US marines after the former Iraqi leader was shown their movie in prison.

During his captivity, US marines forced Saddam, who was executed in 2006, to repeatedly watch the move South Park: Bigger, Longer And Uncut, which shows him as gay, as well as the boyfriend of Satan. He was also regularly depicted in a similar manner during the TV series.

The admission comes with the show's 13th season already running in the US. It will celebrate its 12th anniversary later this year.

[...]

Stone, 37, said both he and Parker, 39, were most proud of the signed Saddam photo, given to them by the US Army's 4th Infantry Division.

He said: "We're very proud of our signed Saddam picture and what it means. Its one of our biggest highlights. I have it on pretty good information from the marines on detail in Iraq that they showed Saddam the movie. Over and over again –- which is a pretty funny thought. That's really adding insult to injury."

April 7th, 2009
---
01:50 pm - The Great Escape Challenge
Because I got bored at work yesterday, I played all of the Great Escape games on the Armor Games web-site and timed myself. They're fairly easy. Most of the items you need to solve the games are either orange or blue and looks like they should be picked up. If you get stuck, try combining items in your inventory together.